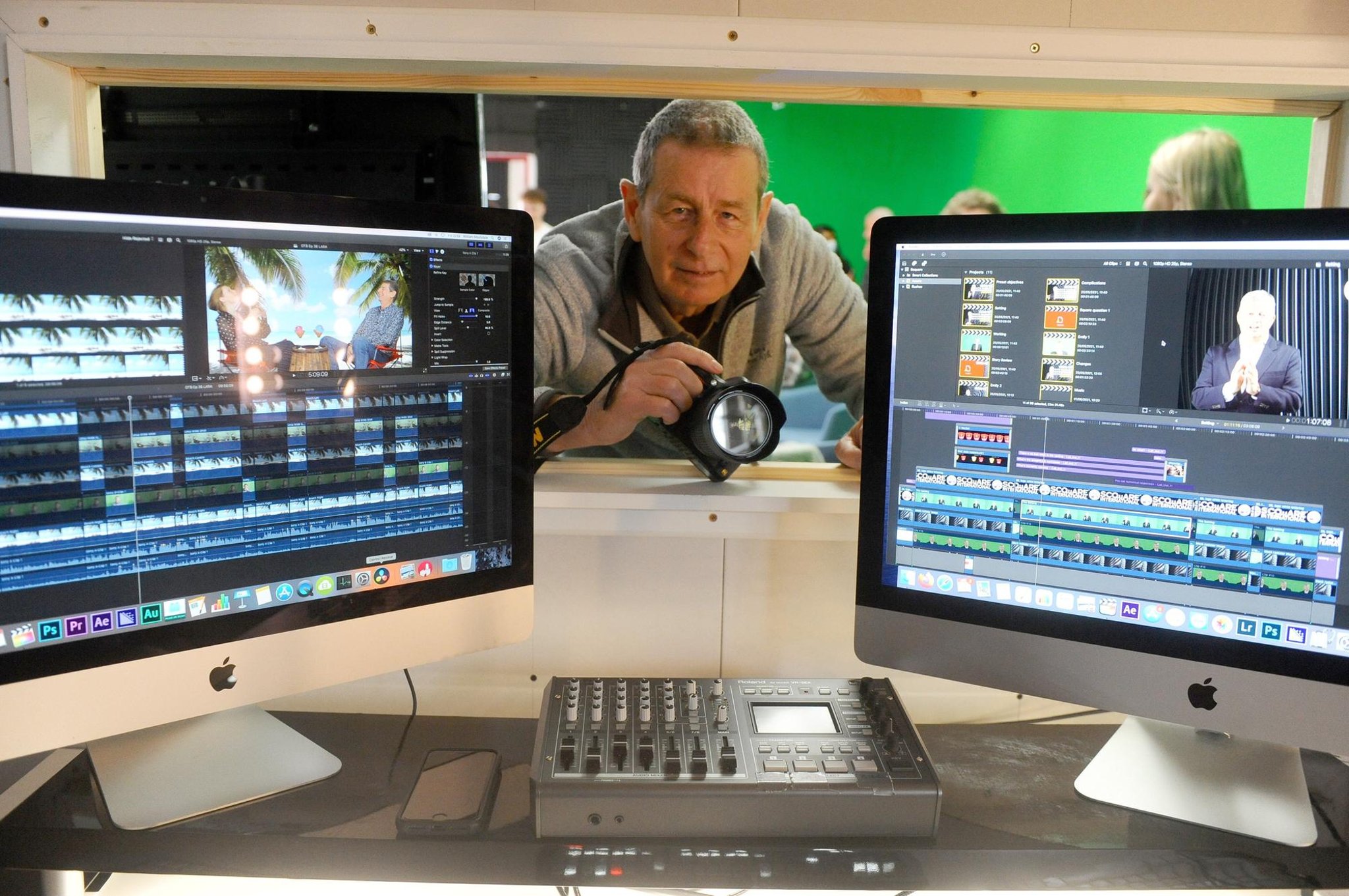 Creatives are welcomed to the new recording studio in Waterlooville as production company Giant Leap sets out to help the industry get back on its feet
Video production company Giant Leap launched its new studio at Parkwood Center last Friday after five weeks of hard work getting the place ready for use.
It will now be open to content producers and filming professionals from across the South Coast.
Owner Bill Moulsdale said the company's customers were "thrilled" with the new studio space and added: "We always used to use the studio for our own purposes, but we built it to other companies can use it.
Owner Bill Moulsdale at the new studio. Photo: Sarah standing (080422-889)
Read more
Read more
NHS workers brave sub-zero temperatures for a three-day effort in the Arctic on…
"We have worked hard over the past few months to create a unique and professional space for influencers, students and videography experts to create high-quality content, without the London prices.
"The studio is unique in the region and we hope to attract up-and-coming talent to the space, to give them a place to really get creative."
With the impact Covid has had on the creative industry, Bill hopes the new studio will help the sector get back on its feet and give budding young creatives a place to experience high-quality equipment in a real studio. .
Giant Leap Video & Photography has moved to new premises in Aston Road, Waterlooville. Pictured: (front third from left) Owner Bill Moulsdale at the launch of his new studio. Photo: Sarah standing (080422-859)
Bill said: "We have always encouraged young people to enter the industry.
"Over the years we've taken a few under our wing and they've come in leaps and bounds – and I've enjoyed that very much.
"There is fabulous talent in the region."
Owner Bill Moulsdale at the new studio. Photo: Sarah standing (080422-826)
The launch last week brought together business owners from across Hampshire.
Bill said: "The launch has been very encouraging and we have our first London-based production company this weekend."
The Giant Leap team made sure the studio was equipped with the latest equipment, and the venue has some awesome features, including the ability to live stream.
It is decorated from top to bottom, with a green screen, live streaming equipment, professional lighting and 12k capability.
Giant Leap Video & Photography has moved into new premises in Aston Road, Waterlooville. Pictured: owner Bill Moulsdale at the new studio. Photo: Sarah standing (080422-868)
Sarah Hopkins, Photographer and Content Producer, said: "There's nothing like it in the region, it's opened up a world of possibilities for me and my clients and I've already started planning how I can use it. 'space."