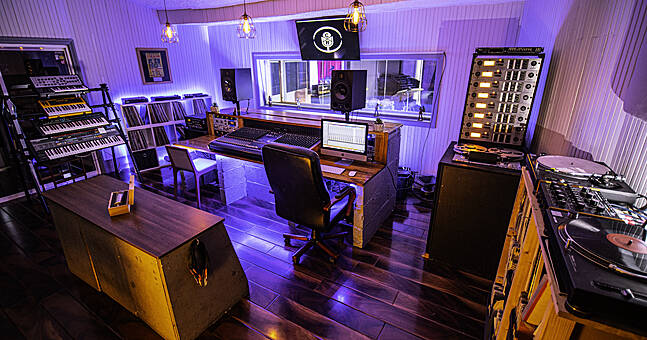 Crossroads Recording Studio: a haven of creativity in an idyllic location in Kilkenny
What better place to drop off your latest record or demo than a residential studio in a beautiful location in Kilkenny – considered by many to be Ireland's most beautiful and creative city. That's the vision offered by Crossroads Recording Studio – and they have the expertise to make it really work for you…
Kilkenny is well known as a hub of music, art and creativity. A short drive from the city center in an idyllic countryside setting is Crossroads Recording Studio, owned by Kilkenny local Shane Tobler.
Shane is a sound engineer, promoter and DJ, who began his studies at the Bray Institute of Further Education and later traveled to London to further his training in sound engineering. Wanting to break away from the hectic and saturated UK scene, he returned to Ireland, found his feet at Crossroads and has steadily grown the studio over the past seven years.
The building itself has a fascinating history. For nearly a decade it was the home of Kilkenny's First Community Radio (KCR), a pirate radio station which broadcast from 1979 to 1988. With the advent of legal independent radio which effectively put the pirates went bankrupt, they turned the space into a recording studio. This adventure did not last and the building remained empty for several years.
But it was too beautiful a space to sit idle. In due course, it was taken over, revamped and rejuvenated into what would become Crossroads Recording.
TALENTED NAMES
The studio is spacious with a large concert hall, drum room, vocal booth and control room. Each room is separate, but the musicians and engineers are visible to each other, so the drummer can see through to the bassist and vice versa.
"Recording the drums and bass together is kind of where the groove in the music is," Shane explains. "A lot of the time people were recording drums and bass together, in one space, and adding everything else, once the backbone of the groove was there. That's why the studio is designed this way. You want the drummer and bassist to be able to interact, but also get separate recordings. That way, if there's a mistake, you only have to change a little bit, not start all over again.
Crossroads is home to an abundance of analog hardware and gear, including an 8-track/1″ tape machine. Much of the studio gear is of this older generation and sounds warmer.
"There's been a shift from analog to purely digital – and people are wondering why they're not getting the sound they want," says Shane.
"There is a sound that comes from purely digital and which leads to a certain flatness," he explains. "For me personally, I would go for a more vintage approach and try to capture the sound with analog recording. Analog to me means real: it's a real representation of what you're recording. If you were to ask me what looks like Crossroads, the key is that it has a lot of valves, tape recorders and analog equipment.
Crossroads is certainly doing something right. Some of Ireland's most promising emerging artists – such as Ali Comerford, Pixie Cut Rhythm Orchestra and Loud Motive – have recently recorded there and continued to play on national radio. Sean Montgomery Dietz is the Los Angeles-born, Irish-raised multi-instrumentalist, producer and engineer. He is currently working with many talented names from Crossroads including Yankari, Elikya and Irial Jones. Thomas Donoghue, who is a live sound engineer with Villagers, has also worked with Sola, The Kilkennys and Aiden Byrne to produce music at Crossroads. Michael Hammond (aka Cleveland Mike), a Kilkenny-based DJ and artist manager, works as A&R for the studio, which brings additional collaborative energy to the space.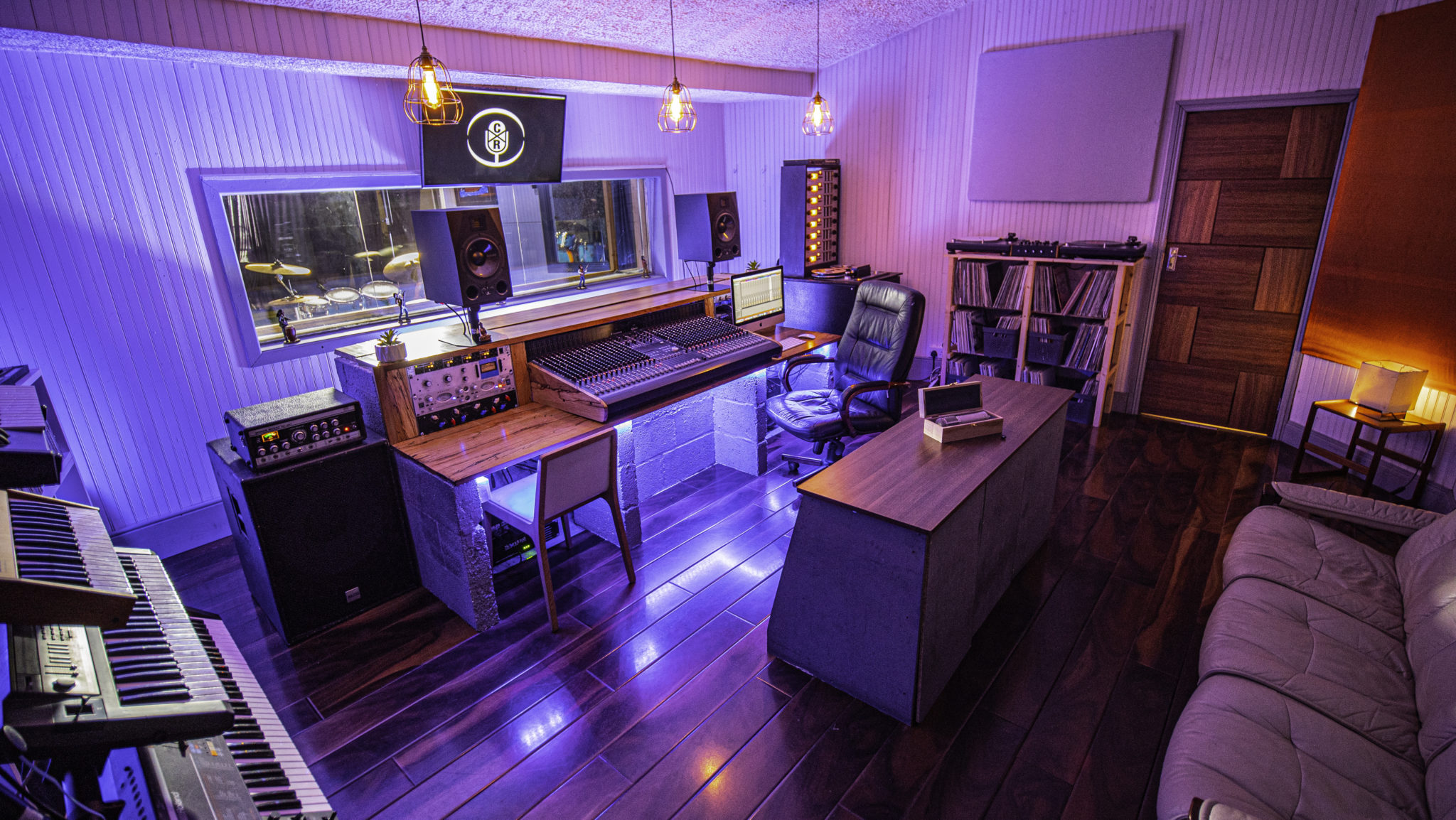 INCLUSIVE SPACE
The Oscar-nominated Cartoon Saloon also did much of their voiceover work at Crossroads, including the voiceover for last year's Outstanding Animation, wolf walkers. Last summer, with support from the Live Performance Support Scheme Grant, Crossroads staged a series of sold-out shows at the Ballykeeffe Amphitheater in Kilkenny, which featured Kíla and Rebekah Storm among others.
Summer 2022 will mark the first release on the Crossroads label, a limited, vinyl-only release from Elikya, a Congolese rumba band based in Kilkenny and Dublin.
The Crossroads location is a rural haven and would be a true retreat for any musician wishing to escape the hustle and bustle of city life. There's also a strong community atmosphere, which Shane says is an essential part of a studio: being part of a community and being there for the musicians within that community.
He strives to create a relaxed yet productive environment that allows artists to thrive and create to their fullest potential, in a safe and inclusive space.
"As technical as engineering can be, the fundamental thing every engineer should think about, before plugging anything in, is how you greet someone at the front door," enthuses Shane. "How you get a person into space and how you make them feel in those first seconds or minutes will have a direct effect on their performance."
This welcoming philosophy is vital. Crossroads Recording Studio manages to successfully combine the essentials of a functional space, top notch equipment and technical skills with a truly positive and productive atmosphere. No wonder they get such good results and positive feedback.
On-site accommodation is available. Unlimited free parking. For more information, see crossroadsrecording.ieE-mail [email protected] or call Shane on 083 0307986