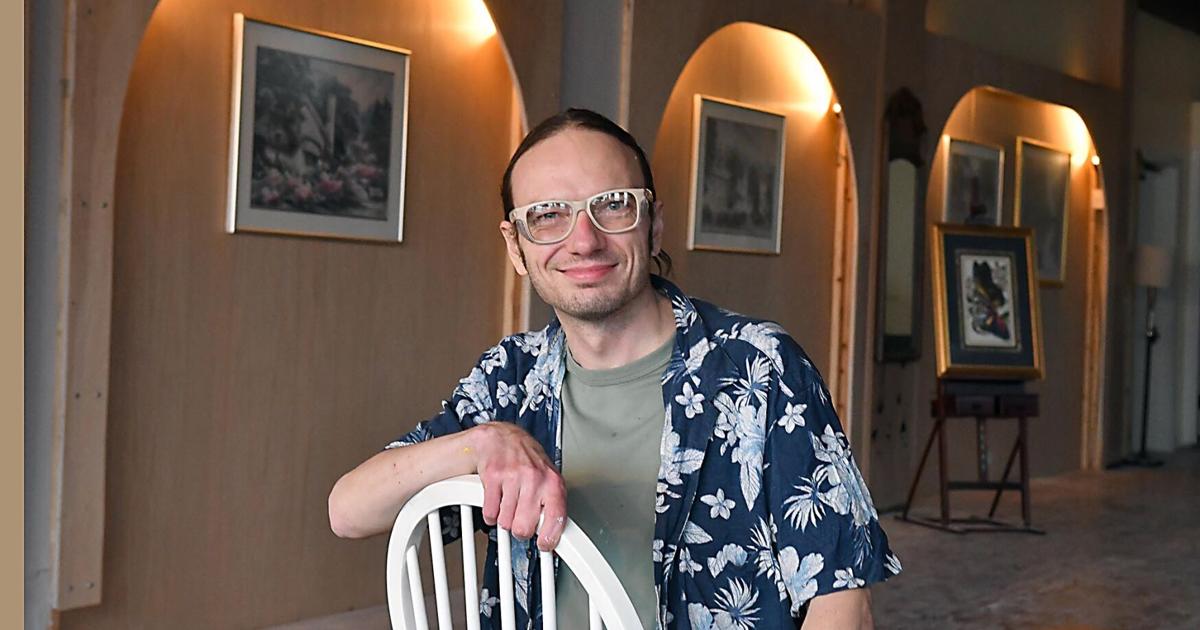 Enchanted Muse will bring coffee, live music, art and recording studio | Local News
Alastair Weston hopes a venue that combines music, art, a recording studio and a café will increase Mankato's appeal as a destination.
"I would like to come to the fact that people come from the cities to watch our shows and buy our stuff. The more interesting places there are here, the more arts and music scene you have.
Weston hopes that by mid-February he will open Enchanted Muse at 727 and 731 South Front St.
The building, which most recently housed the Mankato Ballet Company, was extensively renovated before the ballet company used it, and Weston carried out further renovations. Mankato Ballet is now part of a new building at 1650 Tullamore St. near the River Hills Mall.
He plans to open the cafe every day. "There will be typical cafe hours for the breakfast and lunch crowd. Light dishes, fruit juices. And we will have vegan and gluten-free options for those who want them," Weston said.
"We'll have Keurig coffee for on the go and French press coffee for those who want to linger."
He also partnered with Curiosi-Tea in North Mankato to operate a teahouse offering hot teas and selling loose leaf teas.
Enchanted Muse will include a large art gallery space. "It will be for art exhibitions, but I also want to work with artists to market their art. People are just as likely to buy art on a T-shirt or on a handbag or something like that.
Along with consignment art, art classes and other events, including fashion shows, are planned.
It will host live music, focusing on non-traditional venues. "We'll have a jazz night, a swing night, an EDM night. There have been a lot of requests for electronic dance music," Weston said.
"Everyone is excited to have the gallery, the cafe and the music. We try to be a family music venue where you can bring your kids and grandparents.
Weston, which was in internet broadcasting years ago, is also planning a full music recording studio and streaming studio for use by podcasters and others. "I still have a whole studio of equipment that I'm going to install."
Heidi Wyn, owner of Curiosi-Tea House in North Mankato, said she was delighted with the collaboration with Weston.
"It's nice to have another place for great tea, art and conversation," she said.
"He will ask me to choose different teas according to the seasons and to complement everything on his menu. I've been doing this for several years now, so I think I have enough experience to recommend things," she said.
Wyn, who moved her business from Old Town Mankato to Commerce Drive three years ago, has faced many challenges, including a year of major road construction on Commerce Drive two years ago and then the pandemic . She said it remains difficult to obtain her teas, which are almost all imported.
"COVID has affected us tremendously with shortages. We were two and a half months late. We finally get some tea in stock.
Over a year ago, Wyn opened a second location in Winona. "We did retail sales there first during COVID, then last spring we opened it for tea and food. Winona is similar to Mankato, a college town on the river.
Weston has been working on the project for about a year, during which time he operated an online store (enchantedmuse.store).
His application for his final conditional use permits is in front of the city and he is working on his permit to operate the cafe.
Now living in Mankato, Weston grew up in Minneapolis and his family owned and operated a number of restaurants, including Fuji Ya, one of the first Japanese restaurants to open in the Twin Cities. The family recently retired from the restaurant business.
"I'll have some of the things from Fuji Ya that I'll set up at Enchanted Muse."