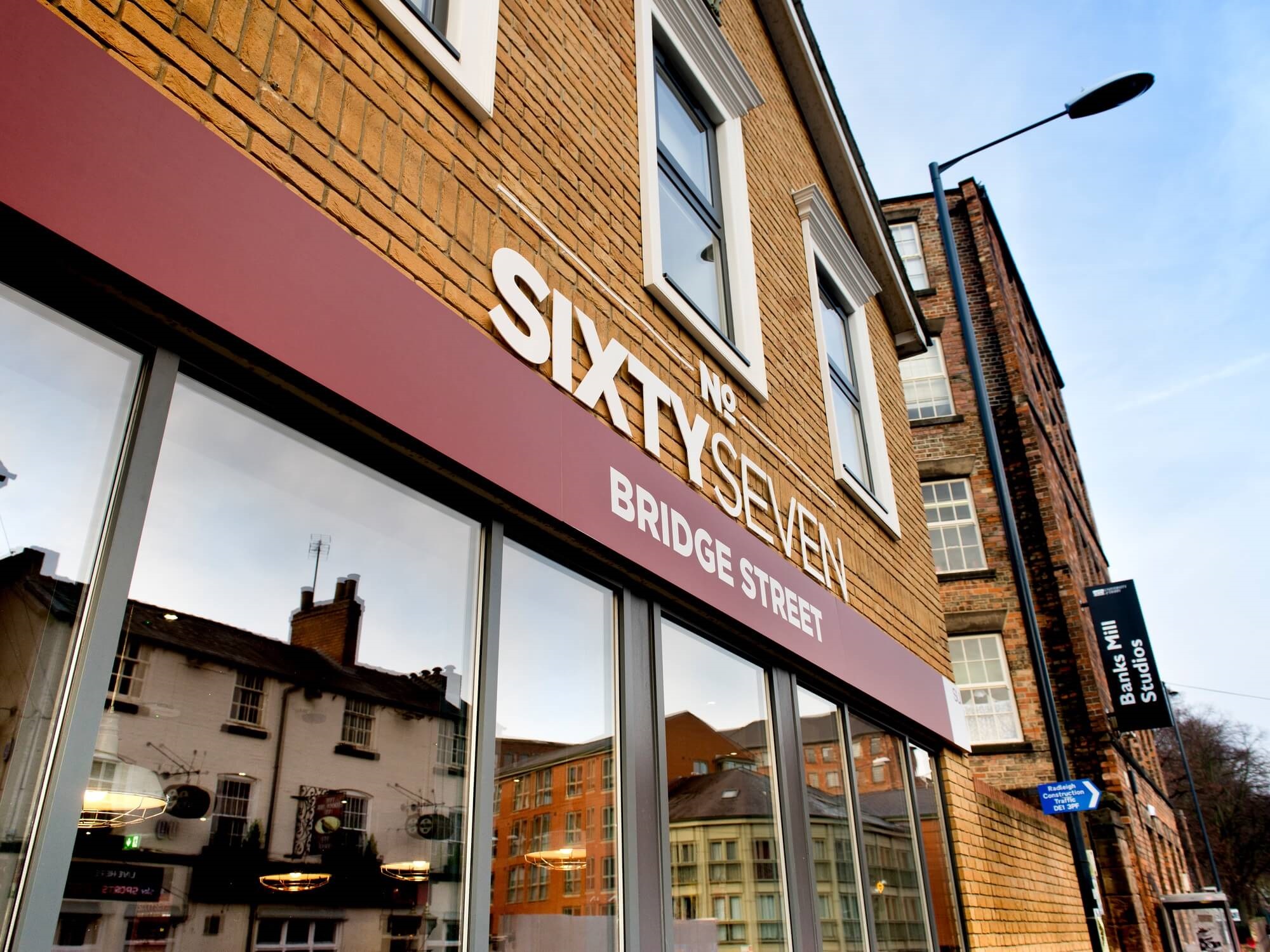 New home for the Derby recording studio
The owner of a recording studio and popular gig venue in Derby has found a new home for his business after being supported by the University of Derby.
Jay Dean's Dubrek Studios, which are currently based on Becket Street, need to move from their current home and after struggling to find a suitable new space, the University offered Jay the lease for the ground floor of his building at 67 Bridge Street, for up to three years.
Now Jay intends to use the building as a studio, rehearsal space, as well as a gallery, cafe and concert venue.
Jay said: "We at Dubrek Studios are very pleased and delighted that the University of Derby have been able to offer us new premises at a very critical time for us.
"Going forward, this means we will be able to enhance and expand our offering with an increased capacity performance space, gallery and kitchen. In addition, there are now opportunities to collaborate with our new neighbors at Banks Mill Studios and with academics from the University of Derby, including its School of Arts, to develop a student services programme.
"Our aim is to provide a vital creative hub for Derby on Bridge Street, and I'm very much looking forward to seeing how this progresses and develops."
John Crossley, Head of Discipline – Music and Performing Arts at the University of Derby, said: "We are really delighted to be able to play our part in ensuring this important and thriving local business has a future in Derby.
"This exciting development will create fantastic opportunities for our students in terms of work experience, mentorship and shadowing as well as industry-based research. We see this as a true synergy between education and real-world experience, which is so important in preparing our graduates for their future careers. »
David McGravie, Acting Vice-Chancellor of the College of Arts, Humanities and Education, added: "We are committed to supporting the long-term cultural vibrancy of the city, in which Dubrek Studios plays a part, and We are therefore delighted to be able to help Jay find new premises.
"We look forward to seeing his plans come to fruition and working with him to provide exciting opportunities for our students in the future."